A course for legacy-building entrepreneurs
For the hopeful & hungry who hate the hustle
Where we turn daydreams into dollars
Ambition? ✓ Check! ✓
URL? ✓ Check! ✓
Clients? …. <crickets>
You've got that million dollar idea. But so far growing your empire has been frustrating. A longer hike than you expected.
It's time to reach your next career summit. Come to class and I'll give your talent the boost you need.
Want first dibs on the course? Get on the VIP list, I'll even send a VIP-only discount before class opens.
If you search #entrepreneur on your favorite social channel (do it, I dare you), you CAN find bits of advice that you could string together into a strategy. But you'll waste hours sifting the diamonds from the dirt.
Enroll in Boost & Bloom and get a comprehensive blueprint for scaling your business to six and seven figures.
This is your space to work ON your business, not just IN your business.
Wanna know what keeps entrepreneurs in love with their business? Like, where they could win the lottery and STILL want to go to work? It isn't (just) the paycheck. It's when you build an empire that rotates around your core values and ethics.
You get peace and productivity.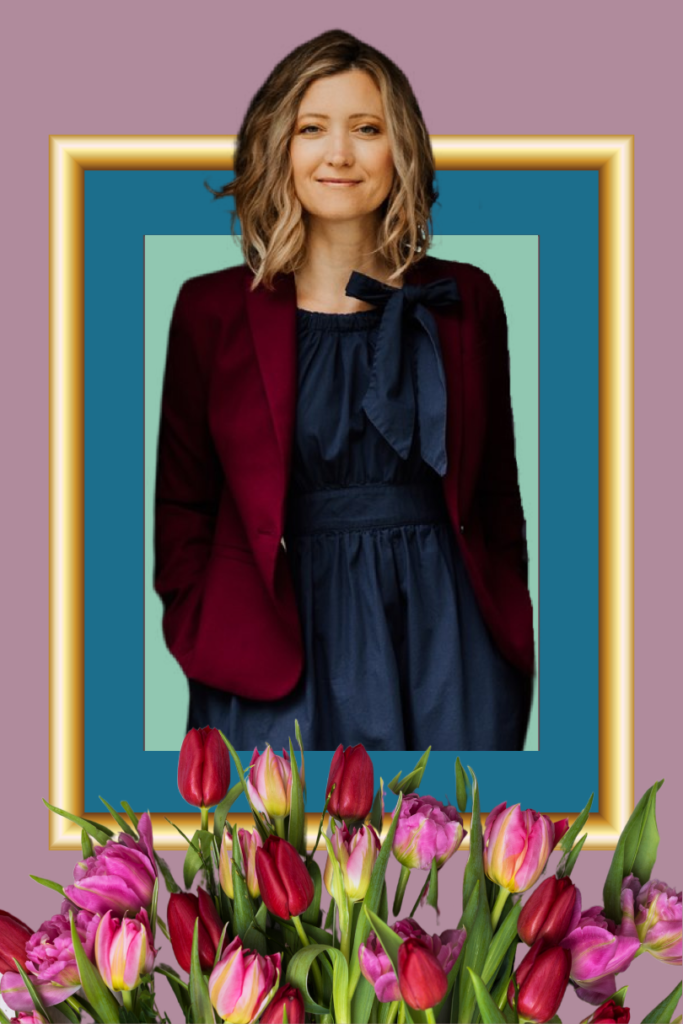 I can take you there because I've been there.
I started a six figure business with two weeks notice.
Then I launched a seven figure business. As a single mom.
This first-generation college grad has been debt-free since age 35.
I work on important projects with clients I love.
I supply healthy income for my team.
And I give so much back to my community, I'm a bonafide philanthropist. (The youngest one in the room, too, which is why someone stopped me at a Planned Parenthood fundraiser to ask that I refill her Pinot Grigio.)
I've blazed the trails you want to travel and I'll give real answers, even if they're hard to hear.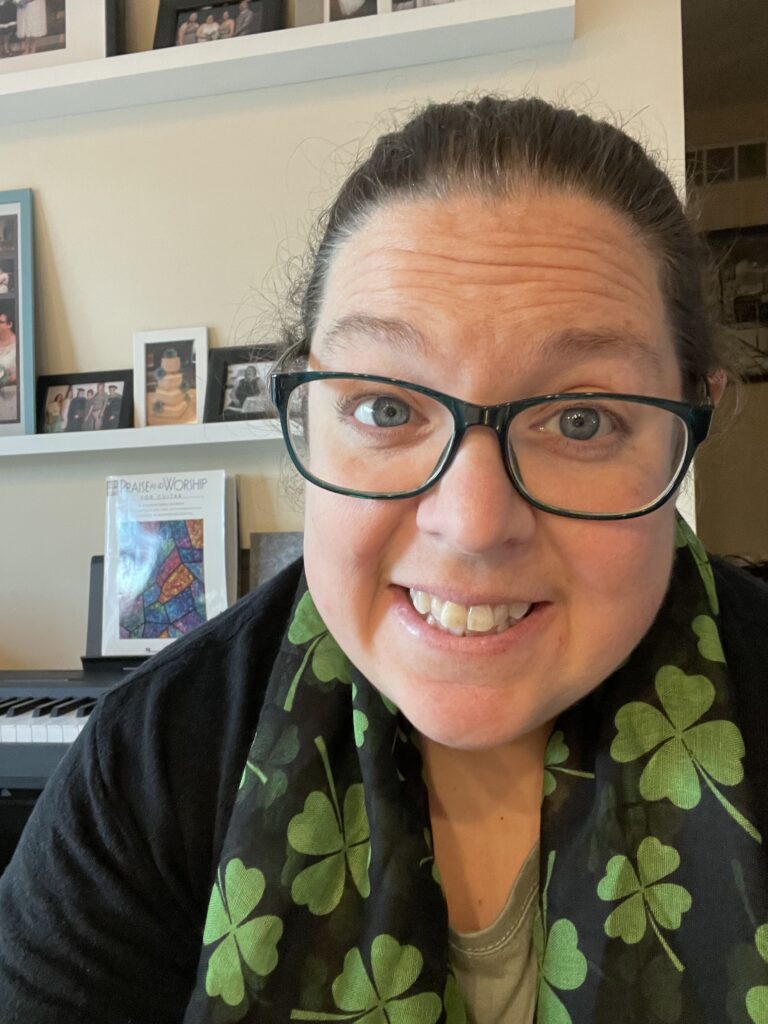 My biggest "aha" moment was during office hours. Just realizing that the things that were holding me back or the fears that I had when it came to starting my business, others were feeling them too.
I was not alone in all of this and that somehow made it all less scary.
It really helped to boost my confidence surprisingly.
Lori
Turn your bread and butter into milk and honey.
If structured, supportive, collaborative spaces are instrumental to your growth, this course is going to be your new favorite song.
Pop in your earbuds, crack open your business journal, and bingewatch your way through Boost & Bloom.
Here's what's waiting for you:
10 modules
on focusing your offer, branding and marketing it, locating clients you love, pricing strategies that scale you to seven figures (and more), and how to do it with your values and sanity in tact. Plus bonus modules, including from 4 expert guests.
A comprehensive digital workbook
you'll be guided to complete throughout each module. This is where you'll detail your dreams and exactly how to make them real. You'll return to your work in the book for the rest of your life.
8 group coaching sessions
where you pitch me your dilemmas and pivot points and together we outline your decisions and next steps. You'll hear other students describe their struggles and victories and you'll see yourself reflected in their words.
Community Q & A
your digital friends night out where you can get input from other students any time of day (and you don't even have to pick up the check). Run ideas past people who care.
My curated list
of resources and tech tools that help me both simplify and scale.
Massive shifts
in your mindset.
The consequence? Confidence.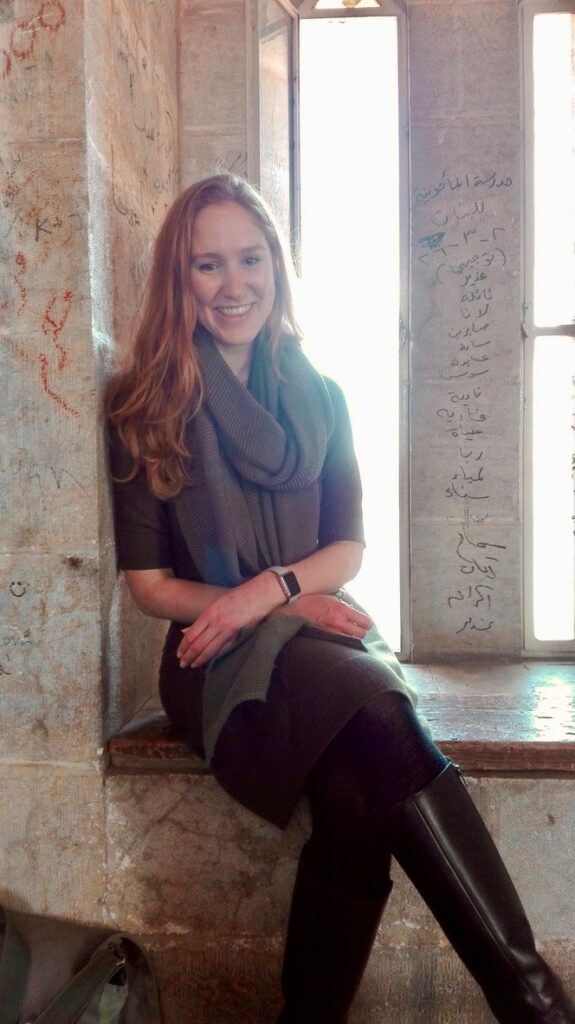 I've launched my beautiful website (using Stephanie's helpful tips to create my website copy and a designer to help me with the graphic elements) and successfully used social media for marketing.
With Stephanie's tips for creating a social media strategy, I created a social media strategy that is authentic to me and my business. Before I was [insert every negative emotion] about social media; now, I'm happy that social media is a way for me to connect with potential collaborators.
I feel like I tamed the social media dragon.
Chelsea
Most online courses say they'll teach you how to run a business but only focus on one component – and charge you full price.
Those other courses will also charge you more if you need to pay in installments. As if a pile of cash is a prerequisite for a course about making a pile of cash. Not here.
Boost & Bloom covers it all, which means you see results in the very core of your business, just like Zoe, who wrote me: "This class has allowed me to articulate what I do, for whom and at what rate. I have already doubled my rates, and spent energy on IDEAL clients and not just anyone breathing I can get a little work from." Yes!!!
Pick the payment method that works best for you.
Easy one-time payment
$2,000
10 monthly payments
$200 per month
Enrollment requires a credit card. If you need alternative arrangement, such as a purchase order, contact us.
You want freedom.
More and better clients.
Time with your family.
But you're throwing another frozen pizza in the oven while you blast out a few more work emails. Not exactly the balance you thought you'd get by being your own boss.
In Boost & Bloom, you'll construct that feeling you THOUGHT you'd have every single day of your business, just like Nicole: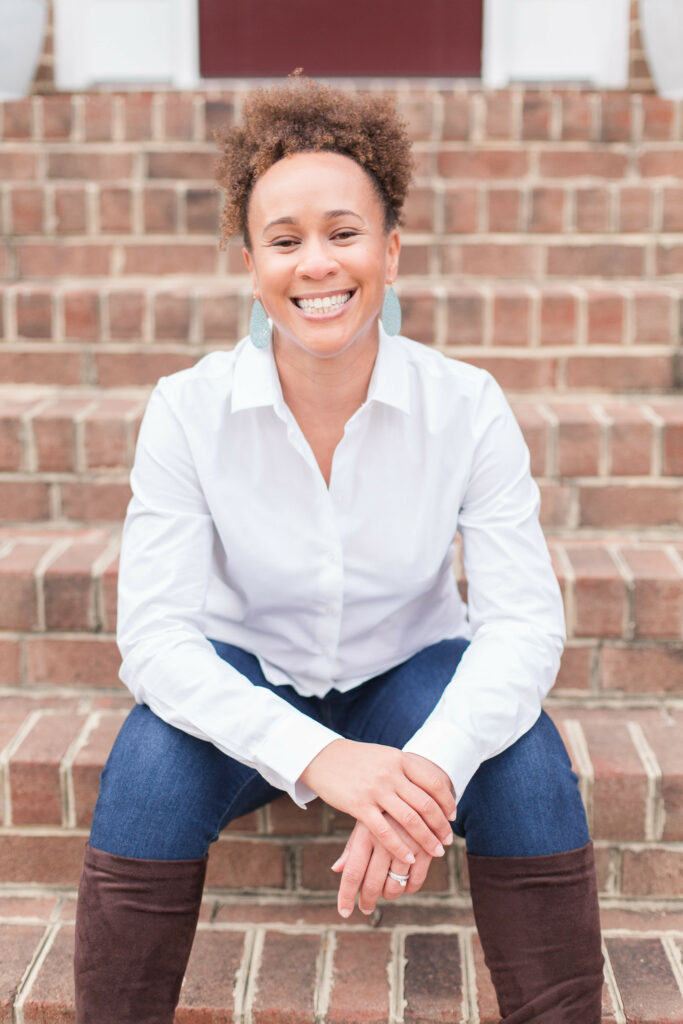 I have known all along what I need to do. But over the course of this year and being in this group my confidence in being able to do it has absolutely skyrocketed.
Nicole
Just like Robin: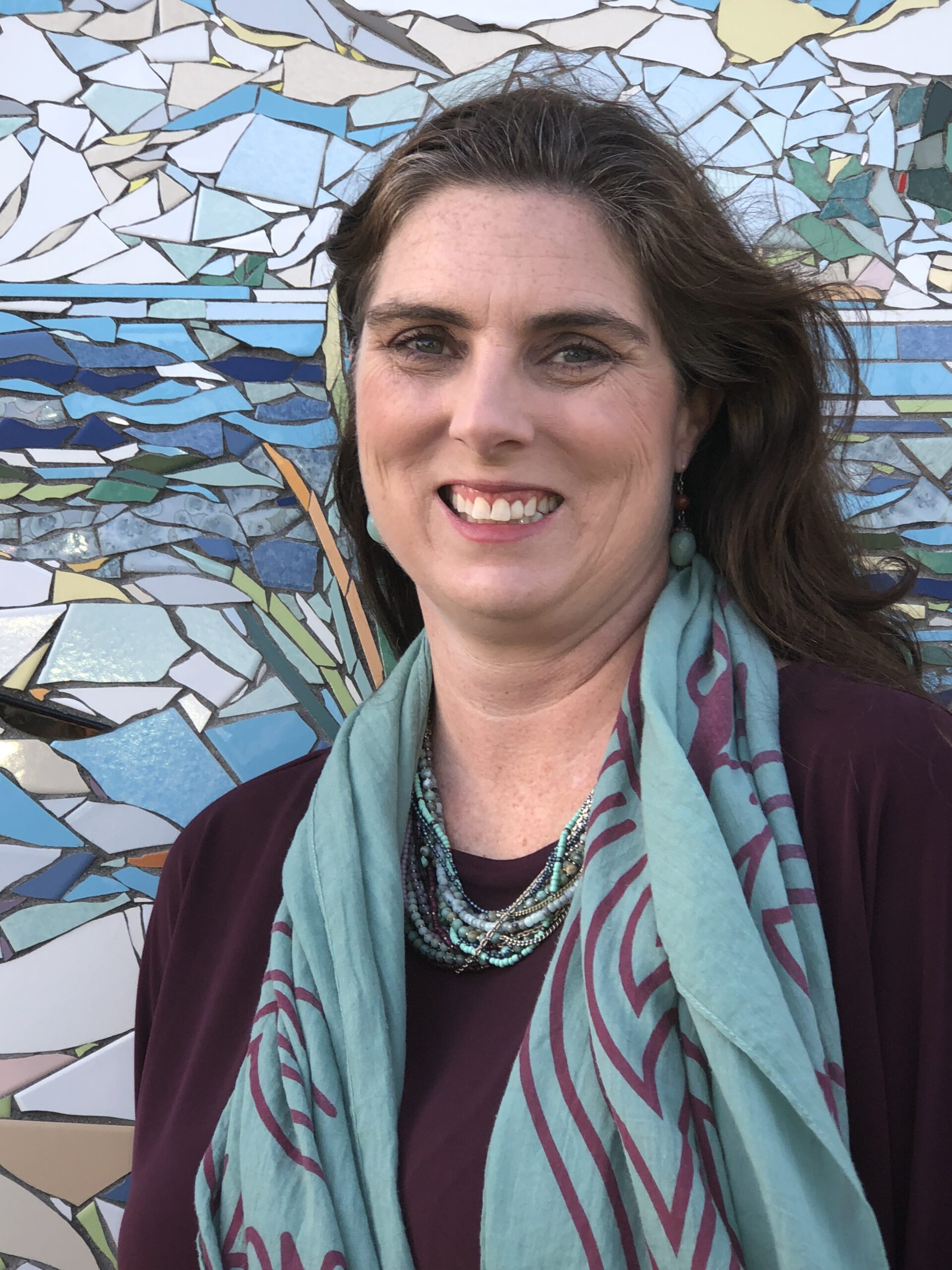 I feel like now I'm more aware of how these different parts of me (analytic self, mom, entrepreneur) can coexist together in a really fun and exciting and fulfilling career. Like I don't have to choose one thing or the other and I can create this thing that is awesome. It's not something I've felt before – or at least not something I've been able to articulate. And so that feels good and motivating and gives me confidence that I CAN actually take these things that I've learned and take the company to the next stage
Robin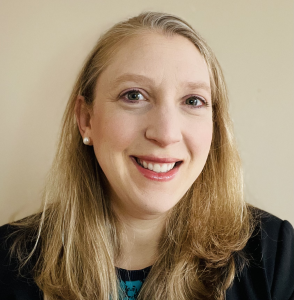 I've been staying off the computer over the weekends and only clocking about 25 hours a week. I'm still bringing in my VP-level salary after expenses and cutting the hours in half.
The balance has been working for me and I'm happier, helping wonderful clients who I'm thrilled for, and being here for my kids.
Rachel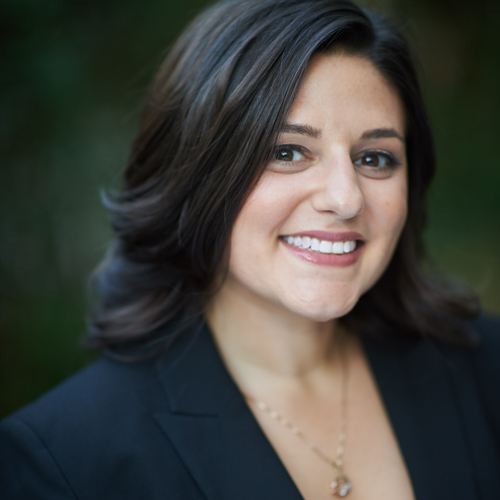 I've gained confidence… This course required a lot of introspection about how we want to show up in the world.
The pace, supplemental materials, office hours, and chat threads provided opportunities for folks to process, refine, and gain important feedback about bringing the personal into the professional.
Dana
Let's build an empire where you model what being successful looks like for the next generation in your family: Calm, clear, and collecting money.
In December, one of my students wrote that she's landed yet another contract with a perfect client – meaning she's booked more work for the next year than she'd had in the entire year before. Sarah's on track to double her income in a year.
You can give up the grind and grow.
I've been in your shoes so many times that I can even predict the questions you have about this course:
Do I need to have a business idea before I enroll?
It helps but I have a bonus module for ya that's all about focusing your idea.
I've been running my business for years. What can I get out of this course?
Hey, me too! And I can 100% credit my massive growth to the fact that I go through the lessons in this course every year with my students. I practice what I preach. Each year, I review and rethink and revise. In fact, when seasoned entrepreneurs reach out to me for help, the solution is always to do the deep work this course asks of you. It works every time.
Can I get one-on-one coaching?
Yes. I'll open up some limited one-on-one private coaching spots with me once we have closed enrollment for the year. That said, smart students will ask their personal questions in our group coaching sessions and that can become very one-on-one, too.
What's the time commitment?
How much time have you got? Some people push aside all distractions and overhaul their empire in two weeks. Other students can only commit to a half hour of study a week. Whatever you've got, let's work with it. In fact, in the course I'll show you how to make more time in your life for this sort of growth. You bloom when you make room.
Also – while the live portion of the class is 8 weeks long, you'll have access to the recorded lessons for life.
You mean, I can come back any time?
Yep – the recorded lessons and the Community Q & A will be there whenever you need it.
What if I can't make it to the group sessions?
The sessions are held at staggered times and recorded. We've got your back.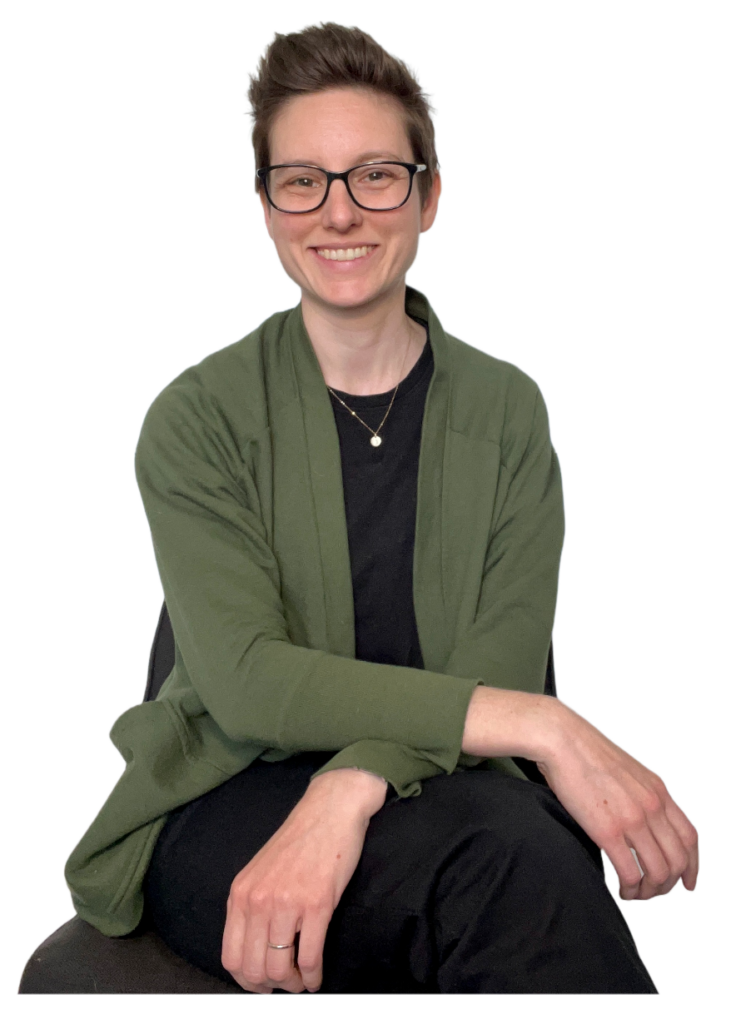 My biggest 'aha' moment was gaining the confidence and framework to create my business.
The videos in the course were very practical and motivational, and the group coaching through office hours was super helpful.
Jenn
I promise unapologetic authenticity and total honesty.
So much so that I gotta tell you who shouldn't enroll.
Boost & Bloom isn't a good fit for you if:
You're trying to get investor backing. I have zero expertise in funding series. In Boost & Bloom, we focus on bootstrapping your business, meaning you fund it primarily from its own revenue.
You're aiming for 1,000 employees in a year. Around here, we focus on sustainability and that kind of growth plan is going to be painful.
You want to be the next Elon Musk. There's such a thing as too rich, especially given global inequities. If you have your sights set on being a bazillionaire, this course isn't right for you.
Boost & Bloom is right for you if:
You feel stuck and know that listening to those who are ahead of you will give you the push that you need.
You're absolutely terrified of sales and marketing, but know that you need to get over this fear at some point.
You need a sounding board and your well-intentioned partner just doesn't cut it.
You've got the motivation, you just need help figuring out how to direct the energy.
You're ready to go and do some good work.
What did Molly achieve since she joined Boost & Bloom?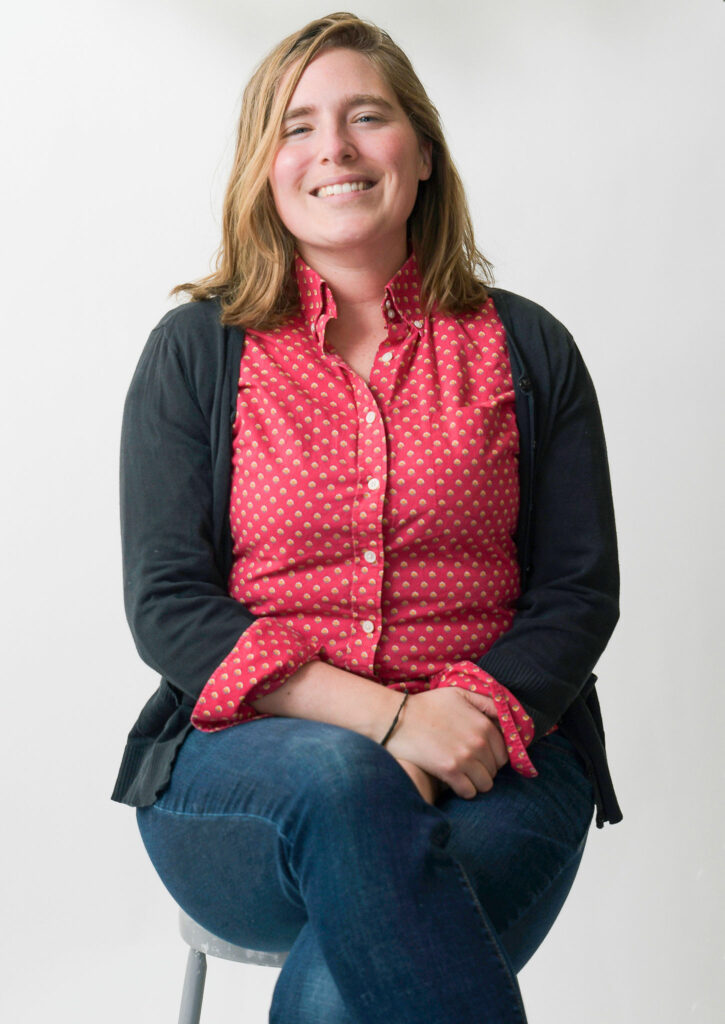 My biggest victory is getting my highest paying client for the lowest amount of work.
Molly
Grow an empire.
Change the world.
Keep your sanity.
You in?
PS. Did I mention that your access is unlimited? You'll need to revisit these core lessons down the road…. And you can.
You'll want that unlimited access. Because, like Kylie, the changes you make through what you learn will grow your business – perhaps to the point you need to press pause and come back to me later.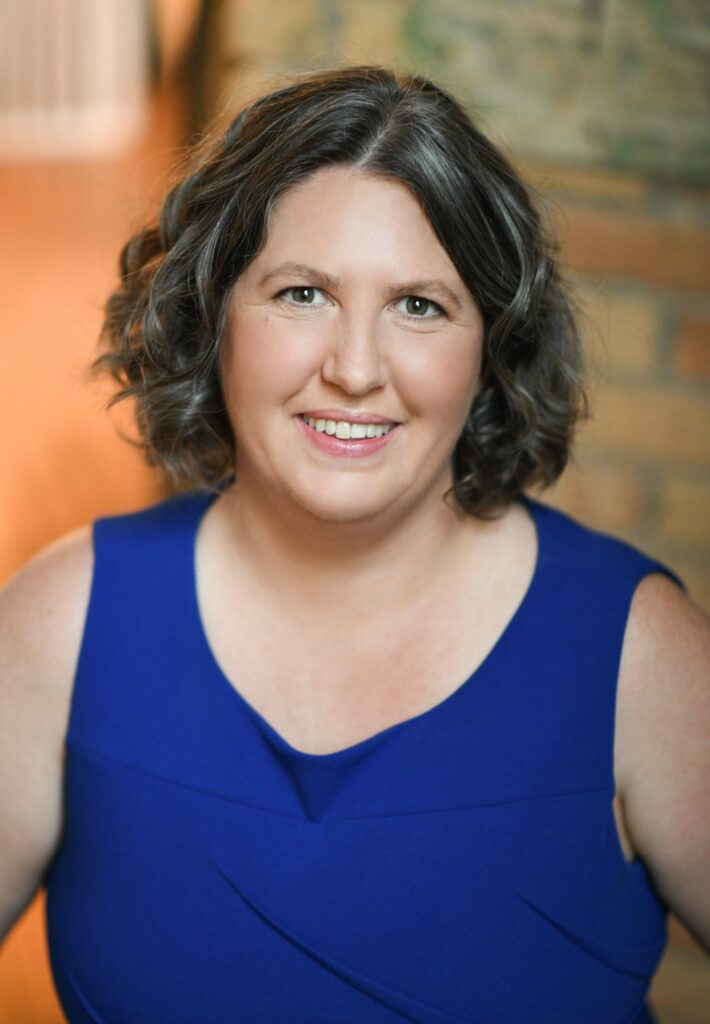 I brought in a lot of work faster than I expected, so I put some of the business development work on the back burner until I have the bandwidth for creative work. In the meantime, I set up so many systems which has saved me tons of time.
Kylie
Want first dibs on the course? Get on the VIP list, I'll even send a VIP-only discount before class opens.